Mohammed Ibrahim AlSubeaei Award for Entrepreneurs
---
The personal & official website of the late Saudi businessman Mohammad Ibrahim AlSubeaei showing a narration of his whole life from birth in Unaizah, the second largest city in Qassim province, Saudi Arabia.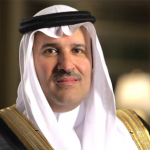 Mohammah Ibn Ibrahim Alsubaie The Pious Man in Life & Business
Prince Faisal bin Salman
Even though I did not live during the foundation reign of King Abdulaziz, may Allah bless him,  and his successors King Saud and Faisal when I was still a young kid, Allah has blessed me to see the men who lived at that time with its ups and downs. They witnessed the development this country has gone through. They enlightened the way to my generation. we still listen to their stories of struggle and follow their path.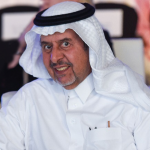 Mohammad Alsubaie Website.. Reasons & Goals
Ebraheem Mohamaad Alsubaie
My brothers, sons of Mohammad Ibrahim Alsubaie may Allah bless him, felt an obligation to document their father's biography including his business, social, charity and cultural activities. in addition to saving all his documents & belongings in accordance with the best archiving practices in this regard. They also felt the importance of publishing some of it in the media and the internet in an attempt to showcase his precious experience as a role model to entrepreneurs and businessmen.